Last week's predictions reminded me of an American NASCAR race.. not a lot went right!   This year seems tough on the predictive front with teams having great results one week and following it up with a game that would not even see them beat Racing Club Warwick.   I did a quick check last night to see how Mark Lawrenson was faring in his predictions and he's doing slightly worse than me – perhaps his judgement is as good as Brendan Rodgers
I do know some people look at the predictions and think that the choices I make are idiotic (for example, picking Liverpool to win against decent opposition) but it's very easy when you know the results to predict a draw for a game that has already been played.  Make your picks at the Football Predictor and see how you stack up.  Or send them to me and I"ll add you to my nice Excel charting solution.
For example – here's my table based on predictions versus the actual table:
What you can clearly see is that for some reason I don't select 2-2 as my default score for West Brom anymore, though I do favor them for draws and losses.   I do admire the fact that I put Watford and Liverpool above Manchester United as that shows I stick to my "desires" versus reality when it comes to those teams.  Some obvious mistakes such as Chelsea and Spurs doing better than they really are and Crystal Palace doing worse than they are (Who new Alan Pardew would put Crystal Palace up in the top half?)
For comparison, here's Mark Lawrenson based on his picks
For some reason he doesn't like Wafford! I know we're new but bottom of the table? Really?  Southampton in 2nd?  That's almost as ridiculous as having West Ham or Leicester in the Top 5
| | | | | |
| --- | --- | --- | --- | --- |
| 9/26/2015 | Tottenham | 2 | 1 | Manchester City |
| 9/26/2015 | Leicester | 1 | 2 | Arsenal |
| 9/26/2015 | Liverpool | 2 | 0 | Aston Villa |
| 9/26/2015 | Manchester United | 2 | 0 | Sunderland |
| 9/26/2015 | Southampton | 1 | 1 | Swansea |
| 9/26/2015 | Stoke | 2 | 1 | Bournemouth |
| 9/26/2015 | West Ham | 2 | 0 | Norwich |
| 9/26/2015 | Newcastle | 1 | 3 | Chelsea |
| 9/27/2015 | Watford | 1 | 2 | Crystal Palace |
| 9/28/2015 | West Brom | 2 | 1 | Everton |
The Spuds are one of those teams that you look and wonder why they are doing so poorly and then when you actually do an analysis you learn that they lost in the league to Manchester United on opening day (in a game they should have won, and, to a dodgy home goal) and in games that have something to do with the Milk Cup.  Wait, is that the Coca-cola cup? The Rumbelows cup?  You know the one, the cup no-one cares about anymore that's not the F.A. Cup.  Similarly, Manchester City reel of a few wins at the beginning of the season and everyone talks Champions.  Need I point out that Navas starts for that team?  I don't think he's start at about half the clubs in the Premier League.  I still like Spurs for the win because they're at home and it seems like we need a discussion counterpoint to Manchester City will win.
Leicester are surprising everyone again.  Fool me once shame on you, fool me twice shame on me, fool me week in and week out and maybe you're just not that bad a team.  I can't pick against Arsenal though as I think they have everything in place to make a challenge for a Champions League spot.  Will be tight and I think Giroud will score a goal using only the quiff of his coiffed hair.
You're a manager in trouble.  You're a manager who wants to turn things around.  Unless your name is Sherwood (a.k.a Tactics Tim) the best thing you can hope for is that you'll be watching Aston Villa from your Recaro chair.  Brenda will have a week's reprieve as Coutinho scores a winning goal from one of his shots.  I know that Coutinho is replacing Gerrard but he needs to stop trying to play like Gerrard – there are 10 other players on the team he can utilize to help score and make goals and he doesn't have to do EVERYTHING himself.  Of course, I wonder if players like Lucas should count?  I still like Lallana and I'm surprised he hasn't achieved more.
This is the game that Manchester United should win but could end up being one of those fixtures where Sunderland clog up the old toilet and hold out to a dire 0-0 battle.  Then again, perhaps Martial will score 2 more average goals and be heralded as the new Thierry Henry. In reality it will be a stroll in the park for a 2-0 walk.
Digression:
When I think Manchester United and stroll in the park this image comes to mind.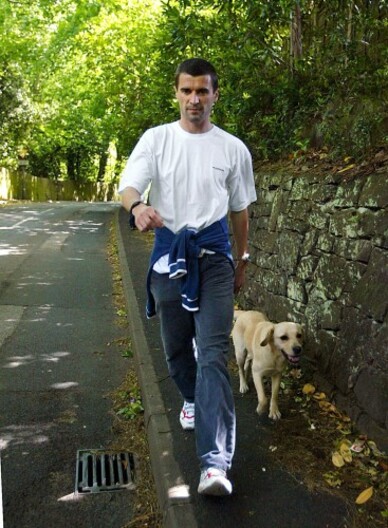 Southampton are a decent side which considering their turnover is an achievement in itself.  I'm not sure how I would feel about supporting a team that consistently sold all my favorite players to competitors but I know I would buy a shirt and not put any names on the back.   Actually, I'd probably do a throwback and just keep a LeTissier shirt (he's never leaving Southampton)
They'll probably eek out a home draw against a team that should be in the Welsh Premier League 🙂
Bournemouth are showing themselves as a pretty decent outfit; however, Stoke are stubborn and somehow keep staying in the Premier league.  This week the new boys will all have a tough time with Watford going down at home and Norwich away to the Hammers.  0-3 to the newly promoted teams. There will be weeks like this.   With respect to West Ham – it seems their motto must translate to something like "We can beat Everyone and We can lose to Anyone" but I do think Slaven Bilic is an interesting manager and the team worth watching.
Chelsea's season has been tumultuous but in usual style Mourinho has decided to take the focus off his players by taking some of the heat.   He did this by uttering one of the few Portuguese sentences I can understand without requiring Google Traslate "Filho da Puta".  Nice.  Of course, I'm not sure that sexual harassment of one of the few female medical physios is a good method of distraction.  Still, it works, and Chelsea walk out winners.  Besides, if they can't beat a team that Watford beat they have huge problems!
Finally West Brom.  I have them bottom of my "prediction" table and they're not that bad so I'm going to start over-rating them.   Not sure what's happening at Everton… on the one hand you keep Stones against all odds.. on the other you have players getting sent off in minutes which is a usual sign of player-manager discord.  I still like Martinez and I hope he turns it around for his sake.
Final note.  I saw this picture of BR – and despite winning against the Villains….. I want to let him know that when the Pink Slip comes you will find that you are asked to "walk" alone.
Except When You're Fired….