Round 24
In case you missed it (because you have a job or other distraction Monday to Friday) there was a full load of games midweek.  I didn't post my picks but I did make them and did so in short order and that method seems to be quite good – six correct picks and 2 perfect picks.  If you're good at mathematics that means I only got two games wrong.
With hindsight, I should have picked Arsenal to choke away a point and Bournemouth continuing to outdo expectations but I'm not going to be greedy.
| | | | |
| --- | --- | --- | --- |
| Arsenal | 2 | 1 | Southampton |
| Leicester | 2 | 1 | Liverpool |
| Norwich | 1 | 2 | Tottenham |
| Sunderland | 0 | 3 | Manchester City |
| West Ham | 2 | 0 | Aston Villa |
| Crystal Palace | 2 | 0 | Bournemouth |
| Manchester United | 1 | 0 | Stoke |
| West Brom | 1 | 1 | Swansea |
| Everton | 2 | 1 | Newcastle |
| Watford | 1 | 1 | Chelsea |
Watford's result, thanks to Gomes, still keeps them ahead of Chelski and while we're not in Europe, a single digit position in the Premier League (9th) at this stage and a a 5th round FA Cup draw against Leeds.  It might not mean what it would have meant in 1984 when men were men and played in shorts when shorts were shorts but it's an additional hope for a Hornets fan.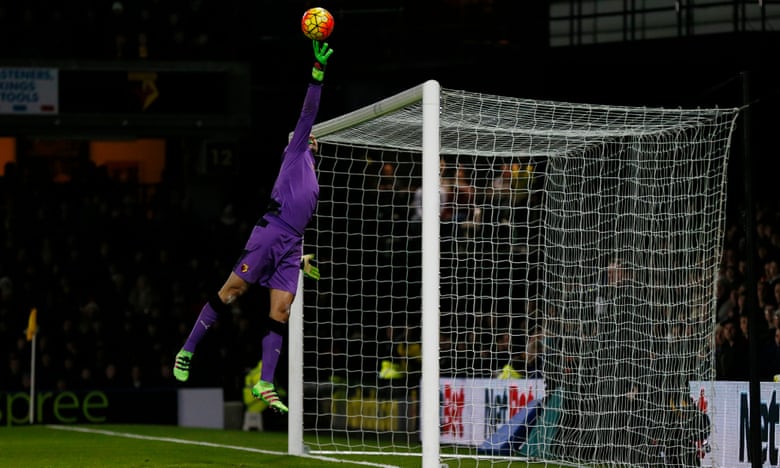 Round 25
| | | | |
| --- | --- | --- | --- |
| Manchester City | 2 | 2 | Leicester |
| Aston Villa | 1 | 0 | Norwich |
| Liverpool | 2 | 1 | Sunderland |
| Newcastle | 2 | 1 | West Brom |
| Stoke | 1 | 1 | Everton |
| Swansea | 1 | 0 | Crystal Palace |
| Tottenham | 2 | 0 | Watford |
| Southampton | 1 | 0 | West Ham |
| Bournemouth | 1 | 2 | Arsenal |
| Chelsea | 2 | 1 | Manchester United |
Some big games this week starting at the top with the leaders Citeh against the Fox's Glacier Mints (no idea where that came from but that was a memory recall from middle school).
It's hard to see Citeh winning without Prince Harry (who is quickly becoming their best player) but this week they're playing for their jobs or to get on Pep Guardiola's radar.  It seems Leicester are prepared to sit on the top of a pile of poor teams.  50 pts after 25 games should not be leading the charge but they'll do enough with Vardy to keep it close and force a hard earned draw.  YaYa who is already looking at maps of China handed to him by his agent is probably mentally "elsewhere".
A real six pointer for Aston Villa against Norwich.  This makes a change for most Villa games which are Nil pointers.  Villa have to win a few eventually and no better place to start than at home against a team almost as bad as they are.
Liverpool fans should be happy to find out that a key member of their injury-squad is healthy – that's right, Joe Allen is back!  Liverpool have been average of late but Sunderland have been worse than average away from home.  I'm going to go with a 2-1 win just because my Dad's algorithm has been doing fairly well lately and this is one where I don't want to lose points.  I'm not going to be watching this game as it has all the hallmarks of being dreadful.
Newcastle offered 21 million English pounds for Berahino.  He must be an excellent striker to elicit offers of that magnitude which is why Pulis has him riding the pines.  Newcastle have bought Jonjo who has moments of quality and Adros Townsend (not good enough for Watford but good enough for England and evidently not good enough for Spurs).  It reeks of desperation by a manager who's old school.  McClaren claims it's just the beginning – if they get relegated, it's going to be a horrible ending.
Stoke aren't your Daddy's stoke.  Despite Mark Hughes being in charge the team is learning to play football.  This will yield a draw against Everton because Everton forces a draw out of everyone.
Swansea are a much better team than their position and appear to have turned a little corner (or maybe that's gone around the bend).   Crystal Palace are on a serious skid and looking like they're focusing on the FA Cup.  Either that or this is the normal Pardew Effect – start well then totally drop until the fans adulation turns to a vocal assault on your capability. Another loss for the Eagles.
I'm going to keep this short because I don't want to spend too much time on me picking Spuds over Ighalo.
Southampton were disappointing for a while but have somehow crawled up to 7th place.  More surprising is that West Ham are still above them in 6th.   Expect a home win.
Arsenal have had opportunities to go top of the table when Leicester falter but now they find themselves behind their arch-rivals, Citeh and the Foxes.  Time for the Arse to put up or shut up.
There was a time in recent memory where Chelsea versus Manchester united would be the fixture of the week.  Now it's not even fixture of the day when the only other game features Bournemouth.  My prediction for this one is Boooooorrriiiing.