So we're in the annoying mid-week phase where I have to come up with posts TWICE a week. Anyone want to be a guest writer?  Let's fill some space with a nice space taking image.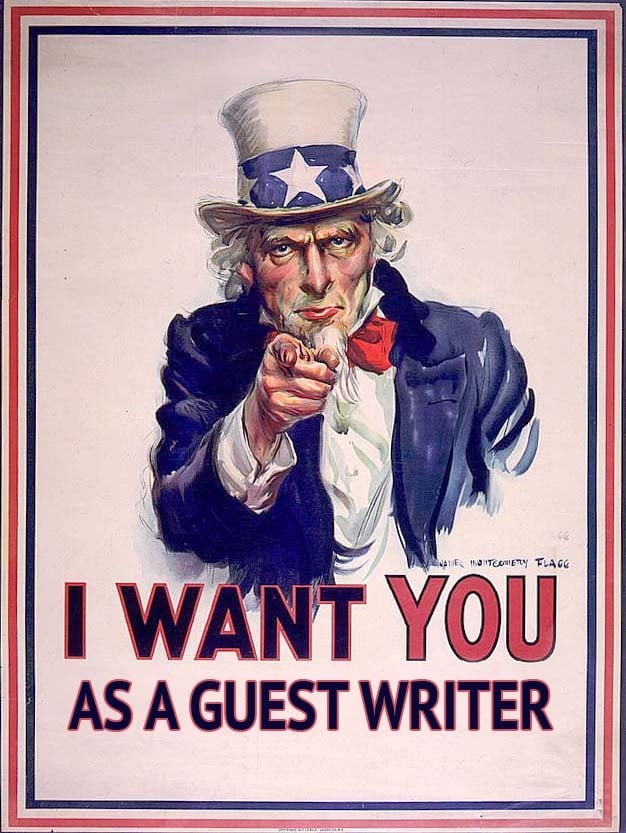 As I'm on my own I guess I should just drop in the picks!
A nice little graphic here will make the page the page seem more filled.
As you can see we've got most of the picks in but we're still waiting for ME, LS, and LJ.  I think ME is getting in as much scouting as possible to defeat AM who kindly picked a tie for Watford when I know deep down he's hoping for the team from just outside of Manchester to beat the team just outside of London.  LJ is re-calibrating his methods. It turns out his football nous is too much of a good thing and he is going to rely more on heart than head moving forward.  I'm not sure about LS.  He's probably doing something very important or something very interesting or not.
This Weeks Quotables
AM avoids potential "egg on the face" by not selecting the team from Trafford to thrash the Hornet Herfordshire Deer team.  JE contributed "I fecking hope we don't lose to you lot" along with his usually somewhat soppy comments (love you too little bro).
BE claims that "There should be thanksgiving from Arsenal, Man City and Man United ……if you can't be good, be lucky!"  Arsenal were lucky with a dodgy penalty, Manchester United aren't lucky but have undue influence on referees, and Citeh dominated the game they won.  So 1 out of 3 correct which is about her average.
AB claims he has been "overly generous to scouser compatriots" and is thus picking them to lose this week.  At home to West Ham might not be the week to try that.
The Analysis
I thought I might mix in some really detailed analysis this week to give you an idea of the thought processes behind some of the picks.  I'm expecting everyone to be close this week with everyone scoring within 2-3 points of each other- it's just a feeling.
Arsenal vs Huddersfield Town
Arsenal are flat-track bullies and this is the kind of game they will usually get a decent result from.  Huddersfield left it all on the pitch trying to eek out a draw at home against Citeh and so will probably turn in an average display as a result of fatigue and disappointment.  Arsenal will dominate possession (70-30) but none of this possession will result in goal scoring attempts as they spend most of the time wandering around between 15-25 yards out trying to figure out how to pass it into the net.  Eventually Sanchez will slot home a free goal-pass from about 12 yards after someone breathes too hard on Ozil in the box (67) for another "lucky" penalty.  A few minutes later Ozil will dribble one in as Huddersfield collapse into a deep 10-0-1 formation.
Bournemouth vs Burnley 
The Cherries are much improved and will take advantage of a raucous home crowd to win. Well, as much as a small team's fans can muster anyway.  The home team will take advantage of a defensive lapse from Burnley and score mid-way through the first half (this analysis is based on me starting a Burnley player in my fantasy team).  Burnley will come back with a lucky deflection on a mishit corner in the second half but will ultimately succumb to a rare Joshua King goal in the frenetic final 10 minutes.
Brighton & Hove Albion vs Crystal Palace
Brighton are a tough team to score on but they aren't going to score more than 1 goal themselves.  Crystal Palace were lucky to score in the last minute last week to take a win but this is Woy's team and if I learned anything from watching him in his time as England manager it's that Woy's Boys won't win two games in a row and they won't score often (if at all).
Leicester City vs Tottenham Hotspur
A tough game for Spurs.  Delicatessen Ali has gone off the boil and would have been far more heavily criticized had his name been Pogba but this is part of the long term plan he has to get a move to Man U so that he can win a title (he thinks).  Man You will buy him with the cash they raise from sending the overrated Martial of to Real Madrid as part of their overhaul.  Leicester will sit back for 69 minutes and launch long searching passes through the middle for Vardy who will eventually score.  It will look desperate again for Spurs and Kane will equalize with 5 minutes to go (because someone else will start him as captain in their fantasy team and get double points).
Watford vs Manchester United
Jose will setup Manchester United with their common away game setup of playing deep and countering when the chance comes.   Of course, they sometimes forget to counter and that might be the case today.  Watford will go up early with Andre Gray scoring on a defensive mishap after 5 minutes raising the hopes of all the Hornet's fans.  Watford will then forget to attack which will leave the game in an awkward position with one team trying to counter a non-attacking team.  Fellaini will spare Jose his blushes with a long ball elbow-of-god goal in the 8th minute of additional time just like the good old days.
I did go into the future and record the game and this was the surprising interview I saw.  Unfortunately, I've already locked in my pick but this may help the remaining players mentioned above.
West Bromwich Albion vs Newcastle United
I think this game would be better if both team could play in their home kit!Megson seems to have his team in order but they weren't that bad to begin with so they'll win but only after the Geordies score a stunning goal.
Newcastle are for sale and inquiries were made this week which is more interesting than this game will be.
The sale may be forced because without an influx of cash the team will be struggling and Rafa has made it clear that he's not the manager who can work without a huge budget.  He was seen last week in the technical area sporting a new scarf that made his point known to Mike Ashley.
Chelsea vs Swansea City
Swansea's best player is a Chelsea player who is not allowed to play against Chelsea while he's at Swansea or play for Chelsea because he's at Swansea (and wouldn't make the team anyway).  No deep analysis on this game: at three seemingly random times Chelsea will score – probably a brace by Hazard and another by Morata (because he's on the opposition's fantasy team as well).
Everton vs West Ham United 3-2
Everton will be better this week and are playing a West Ham team who might be better than their position.  I see Everton winning but because they let in a lot of goals they're going to have to score 3 from somewhere – Niasse will score two of them in the first half.  Whoever it is that takes Everton penalties (Baines?) will score the third in the second half after the Hammers fight back with Lanzini and Kouyate scoring.
Sam Allardyce will see this game, think Everton are alright and good enough to stay up without any effort, take the job, collect some paper bags with money in it and watch them get all the way up to 5th from bottom, call it job well done, retire to an island vacation to wait for the next desperate team.
Rinse and Repeat.
Manchester City vs Southampton
The analysis for this game is simple: Kevin De Bruyne.
Stoke City vs Liverpool
I discussed this game at length with LJ and we both decided that the game could be 1-3 to the scouse army.  Jordan Henderson will antagonize the Liverpool loyals by scoring a cracking goal that once again means he won't be dropped for a while (despite him being mostly useless). So Jordan puts them up 1-0 and Coutinho will make it 2-0 from a free kick under the wall.
To keep it interesting, Maxim Choupo-Moting will cut the deficit in half.
I originally also had Firmino and Mane fighting over who would score the third from the penalty spot deciding, ultimately, that Firmino would take it, miss it, and let Mane get the rebound. That was when I thought the game was at Anfield and that a Kop-end penalty would be a given – away that penalty doesn't happen.   Away from home it will just end as Klopp predicts.
There you have it.
All the picks and all the detail.