Every year two teams battle it out twice.
Every year there are two games that everyone looks forward too.
Two teams above Manchester United in the table.
Two teams that everyone talks about.
The North London Derby.
Nope.  We're talking about the Scousers and the Moosemen.  They split the honors last year and it's time to see who takes the first this year.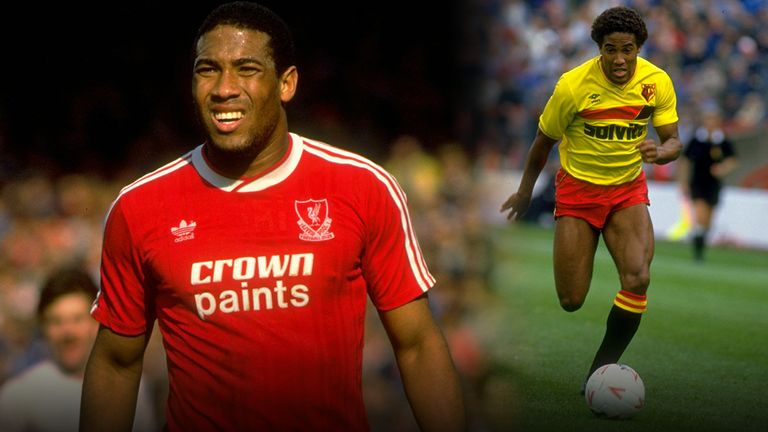 This game is critical for both teams looking to stay ahead of the Trafford team in the table.
Lets look at some analysis between JCE and LJ on this grudge match.  I haven't asked permission to share this chit-chat but it's important that people see we don't just GUESS the scores around here.  Lots of thought goes into the selections which is why there is such a sense of disappointment when we pick and finish last like LJ did last week !
The analysis started with LJ predicting a heavy loss for the Mighty Meesemen – I didn't know at the time he picked a crazy 4-1 score:
LJ  : And the Hornets score [prediction 4-1] makes for interseting reading
JCE: 1-3 sounds about right for me
LJ : Liverpool is the home team, so are you saying it will be Liverpool 1  Hornets 3? LOL
JCE: Yeah.. it was 3-0 at home last year so I give you a home goal. You won 2-0 at home last year but that was an anomaly
LJ : I like it!!!!!!!!!!!!!!!!!!!!!!!!!!!!  That excellent logic mate. I'm giving you a goal because Lovren is playing
We then talked through some alternatives – it's clear who has a deeper analysis and thought process (in my opinion):
LJ: To have a chance the Hornets have to target Lovren, and also not concede early because the crowd would be up for it after that. If you can hold us off in the first 20 minutes or even score then you have an outside chance. I see Amrabat talking a lot about this game but he has never been at Anfield, has he? It's a different kettle of fish when you get there.
I just hope you park the buses at home and not at Anfield
JCE: We're going to play a 8-1-1 formation. Lose 1-0. Red card and penalty goal in the last minute.
LJ : I thought you predicted 1-3?
JCE: Not seriously
LJ : Make up your mind It wont end 1-0 UNLESS you decide to settle for damage limitation
JCE: Watford desperate to hold on to 0-0 and then a poor biased refereeing decision hands you a goal at the kop end (just like old days). 1-0 and it's all over and Klopp acts like a lunatic.  Deeney threatens to punch him and he calms down
Not happy with our decision we looked at other alternatives:
LJ : I think we'll definitely get a penalty (as you predicted) or two in this game. And Milner steps up……and SCORES!!!!!!!!!!!!!!!!
JCE: Either that or you play flat, Ighalo finally gets his form back and we thrash you 3-1
LJ : LOL. You can win the game because it's football but it's very unlikely. If you score early it will cause some jitters and we will rush our play instead of being patient. That would be your best chance.
JCE: You're a genius.  If we score first early we have a better chance of winning!  I had never thought of that tactic.  I though patient build up at 0-0 and hope and pray long balls was the direction we were taking.  I'll call up Mazzarri immediately and tell him that in order to win they should try and score… hopefully more than the opposition
But final choices had to be made:
LJ:If you score early the crowd will be on the backs of our players and they will rush their play. That is your best chance. Nick a goal then frustrate us with 11 buses is your best chance.
JCE: Ok. Then I pick 0-1. Unless it's the you getting a penalty thing.. then it's 1-0 but 1-3 is still on the table.
LJ : That won't happen though as your game plan is to line up your 11 buses then try and outrun us the entire length of the pitch to score on joker Karius.
JCE: No. You have Lovren remember. He's scoring for us!
And then we made our choices – 4-1 for him 3-1 for me both in favor of the scousers.  I wasn't going to give him the satisfaction of me picking my team to lose (trying some reverse cosmic karma thing where I hope my bad luck continues and Watford end up winning) so we left on different sides
LJ : I will only be watching the 1st half. I will watch the entire game delayed IF we win.
JCE: Enjoy your free afternoon then 😉
So that's how the banter works.  But on with predictions… we will add JE when he gets them to me.  He's more of a procrastinator than me!
Arsenal will try and defeat their arch-rival from North London who are showing signs of desperation by talking about throwing Kane into the deep-end.  Arsenal will not dance around the midfield like they do against the leagues poorer teams and they will struggle to score against a solid defense and decent goalkeeper… but they will still win.  The biggest factor is that we haven't yet reached the point of the Arsene Wenger mid-season dip in form yet.  It's coming and it's hard to predict when it will come but I'm guessing it's not this week.  I think they're saving that game for their visit to Old Toilet.  So you get a two-fer here – a prediction for their next two games…. a win against Spurs and humiliation of a defeat against Man United which will prove they aren't flat track bullies.
Bournemouth at home with some "W"s.  Sunderland are managed by David Moyes.  Enough said.
I had forgotten that Sean Dyche had been manager of the Hornets.  Clearly, that's where he picked up some good experience and he will put that to good use against an Alan Pardew team that I just don't like – too much reliance on Zaha falling over near the penalty area.
Chelsea were going to fire their manager so obviously they started winning and Hazard hits some form.  I fully expect a goal blitz here with Lukaku scoring.
Hull are useless and can't win anymore.  Southampton beat Inter Milan so must be a fantastic team.  Hull's dysfunction is finally coming to the fore and the coming couple of months may see them fall behind Sunderland.  Actually, it's not clear if Sunderland can actually win a game either.
Leicester are playing in a derby of sorts against the Baggies.  It's about time that Pulis got put back into the position of "Most Likely to Be Fired" and I think that Dilly Ding Dilly Dong is the sound of the bells tolling for his time.  I think that Berahino might score this week – unfortunately, it will be scoring a chocolate bar while in a training session in France.
Liverpool will beat Watford.  The end.
Shitty will be playing the true role of Flat Track Bully and humiliate the team from the North East.  Everyone has them putting 3 goals past them and the big fan actually gave Boro a score.  Not sure who that will be so likely a Kompany own goal because I don't think Downing can score two weeks in a row and Gaston Ramirez score a class goal that will make him a transfer target and be something he will not replicate.
Swansea will start to see order under their AMERICAN manager.  His nationality is apparently important over here so the AMERICAN will setup Swansea to work hard and graft and be physically active.  I have no idea what Mourinho will do but 1 win in the last 5 means that a draw seems fair.
West Ham at the cavern against Stoke.  Both teams are turning things around.  A draw seems fair but I'm secretly going for Stoke with the continued hope that the Hammers have an 70,000 seat echo-chamber in the Championship.
And finally the bets:
Southampton are playing a team with 5 L's next to their name, Lukaku seems to be Everton's only scorer, and Gundogan has a cool name.